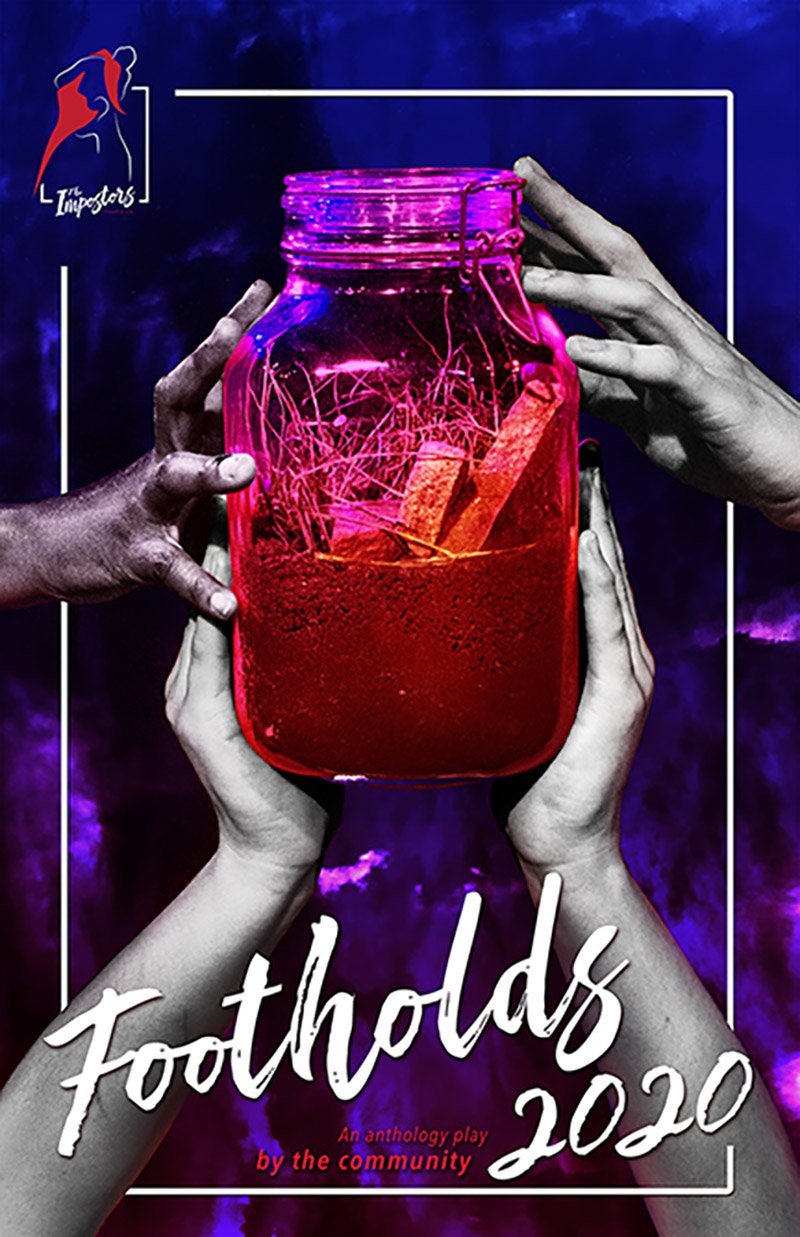 Footholds 2020
By the Community
June 18 - 27, 2020
7:30pm Thurs-Sat | 3pm Sun
A successful community collaborative makes its return for our second season.

Footholds is an anthology series written by playwrights from across the Chicagoland community. The idea was conceived as a reaction to one of the most frustrating and intimidating villains an artist can face: a blank page. A blank canvas allows for infinite possibilities, but this can sometimes act as a hindrance. With no definitive starting point, it can be difficult to realize a final product.

By introducing a single, ambiguous constraint, a crack in the block of marble, we ask our writers and collaborators to start with the same limitation and branch off wherever their imaginations take them. This year's foothold:

A large glass jar, half-filled with earth.

Click Here to Submit to Footholds 2020

Due to logistical limitations, to be considered for Footholds 2020, please keep cast of characters to less than six, and the scene time between 5 - 15 minutes in length. The deadline to submit your script for consideration is January 9th, 2020 at 11:59 p.m.
Return